Welcome to MillennialChild.com


About Us:
We hope to serve as a digital media resource for anyone interested in educating children in the twenty-first century. We are not a school, nor are we a training center, but our roots lie in Waldorf education, which in turn arises out of Anthroposophy, a worldview promulgated by Rudolf Steiner. As a media company, we have developed a web site as a means to share as much about Waldorf education's roots and fruits as we can with the widest possible audience. We hope that millennialchild.com is helpful to all who visit it. To view a biography of Eugene Schwartz, the site's creator,
click here.
Overview of Our Free Resources

Download e.Theric, our unique App for the iPhone & the iPad





In homage to the "etheric world" that figures so importantly in the education of the child — and that appears so prominently in anthroposophical literature — we present the app e.Theric.

We believe that our designation reflects the fact that this app is not only about education, but is representative of Anthroposophy as well. In fact, among the nearly 2 million apps available to iPhone users, we are the only app offering anthroposophical content.

Please help yourself to the many free resources available on this website by clicking on the "HOME" tab in the upper left hand corner of this page. Don't have an iPhone or iPad? Watch a preview of this remarkable app in our User's Guide video:
https://vimeo.com/121553289

To purchase the e.Theric App, click on the App Store Icon below: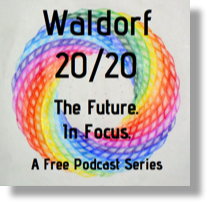 Six Lectures by Eugene Schwartz will be available online, for free, in November and December. These insightful podcasts concern themselves with the future of Waldorf education, its challenges and possibilities. Join Eugene and look beyond the year 2019 towards the next hundred years of Waldorf education.

Click here to learn more and register.
Registration Open From
October 1, 2016 to February 28, 2017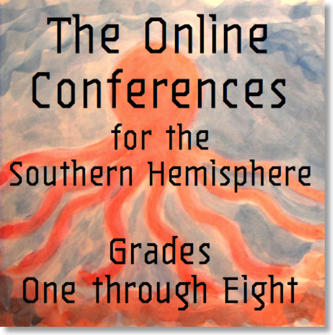 December 1, 2016 - February 28, 2017
With Eugene Schwartz,
Roberto Trostli, Meg Chittenden,
and Raine Springer
Last summer, hundreds of Northern Hemisphere teachers took part in the Online Conferences. Their evaluations were stellar, and we are pleased to offer the rich content, affordable entry fees and convenient format to teachers worldwide. Choose any 14-day period between December 1 and February 28.
See for yourself: Click here to get more details. Click here to read conference tables of contents and experience samples of a variety of audio and video presentations. Click here to register.


A Note to Homeschoolers About the Online Conferences

As you've searched the Internet for homeschooling resources, you've probably come across many sites promoting "Ten Easy Steps to Teaching Grade Three," "Main Lesson Shortcuts for Busy Parents," "Ninety Minutes to Grade Seven Mastery," and so on. If only it were that simple! . . . . . Click here to read more

Consultation by Phone
Eugene is available for phone consultations with teachers, home educators, and parents.
Click here for more information.
Join Our Mailing List

Receive free downloads of
Help from the Hierarchies
and
Homeschooling: Necessity and Challenge,
lectures by Eugene Schwartz. Mailing list members will be the first to learn of new podcasts, articles, and CD releases.
Click here to join the list.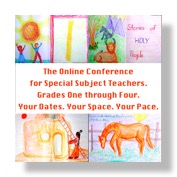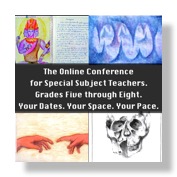 The Online Conferences for
Special Subject Teachers
December 1, 2016 to February 28, 2017
With Eugene Schwartz
and Raine Springer
Think Equal!
Special subject teachers play an increasingly important role in today's school setting. The demands of their multi-grade assignments are great, but most Waldorf schools cannot afford to provide them with the mentoring and professional development opportunities that are commonly granted to class teachers. The Online Conferences for Special Subject Teachers are intended to bridge that gap. Click here to learn more. Click here to register.
The Rudolf Steiner Course may now be downloaded: "Like Having a Foundation Year on My Computer!"
That is how one teacher described her experience of the 25-hour long course by Eugene Schwartz -- the most comprehensive treatment of Rudolf Steiner's life and work ever given in English. The complete contents of the Rudolf Steiner Course given in March, 2011, are now available and may be purchased as downloads of single segments.
Click here to learn more.


Become a Member of MillennialChild.com
Help us continue to offer the growing number of free digital resources that are improving the quality of education offered to thousands of children around the world. An annual membership of $50, or a monthly membership of $5, helps us purchase and maintain the hardware, software, and Internet service providers that are necessary for a site that offers so much. Annual Members receive a 30% discount on CD Downloads and one free phone consultation a year with Eugene Schwartz; Monthly Members receive a 20% discount on Downloads.
Click here for more information.
Not ready for Membership? Sign on to our Mailing List and receive a free download.

Visitors to Our Site since January 1, 2015